Interviews
Trending
Ogoni Cleanup, a Huge Mess, Says MOSOP President, Nsuke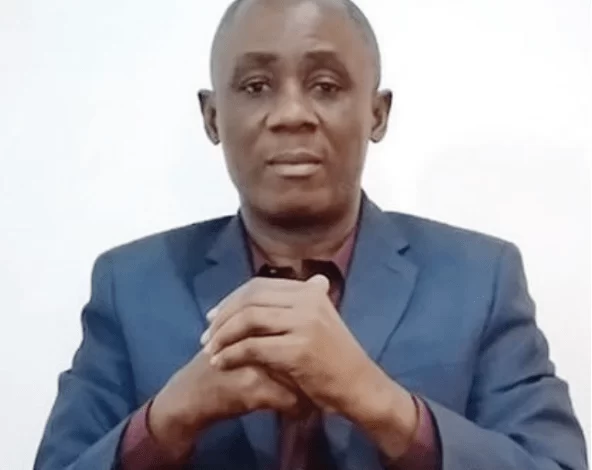 Fegalo Nsuke, president of the Movement for the Survival of the Ogoni People (MOSOP) feels that the time is ripe for the resumption of oil exploration in Ogoni after years of protest against Shell Petroleum Development Company (SPDC). He speaks on it and other issues in this interview with EMMANUEL MASHA
There are rumours of resumption of oil exploration in Ogoni after years of protests against Shell and one or two oil companies that had signified interest in the oil in Ogoni. How true is this?
The position of MOSOP on resumption of oil exploration has been very clear and unambiguous. We insist that it should and must be properly negotiated and that is because we do not want a return of state repression which led to the death of some 4,000 persons as it were in the 1990s. This issue of resumption of oil exploration is fundamental to our struggle and we are deeply concerned about it because we do not want Ogoni to only be left grappling with the consequences of natural resource extraction, while the rest of Nigeria carts away with the revenue derived from its resources.
We want some fair treatment and that is why a negotiated path is the way to go. I also think MOSOP has sufficiently shown that although it does not want resumption of oil exploration to cause deaths in Ogoni; it is also committed to a peaceful settlement and has gone further to propose the operation of an Ogoni Development Authority as an acceptable pathway to resolve all these crises. I think that is a good sign and opportunity for all stakeholders.
What has changed in Ogoni to warrant the response you gave given that in the not too distant past the idea of oil resumption in Ogoni was a no-go area?
One of the things I see recently is that the Hydrocarbon Pollution Remediation project, (HYPREP), has recruited some 500 youths as security men for their so-called cleanup programme. That is happening seven years after it commenced work and at a time they are supposed to have completed surface cleaning.
This action fuels the rumours that the youths were recruited from the Federal Government amnesty programme and the recruitment of security from private contractors with HYPREP should not be the responsibility of a government cleanup agency. HYPREP should have the responsibility and capacity to determine the human resources needs of private firms it engages for service. he other issues surround the NNPC and Sahara Energy.
We have stated very clear that these companies have not demonstrated the attitude required to resume oil production in a sensitive environment like Ogoni. Their approach is not transparent, every move to get them into their senses is not embraced and MOSOP has also filed a petition against the NPDC, now NEPL and Sahara Energy to the presidency to register our displeasure and rejection of these companies because they are trouble makers and we do not want them.
There is the allegation that some prominent Ogoni are actually working at cross purposes with MOSOP's stand that oil resumption and the proceeds must benefit the Ogoni people. What is the true situation and what are you doing to actualize your plan for the Ogonis?
First of all, let me correct an impression. Every Ogoni is prominent and every Ogoni is relevant even though they have not had opportunities to excel because of the environment in which they live. Now, back to your question. MOSOP is a social movement, a grassroots movement and has affiliates from all sectors in Ogoni, including youths, women, traditional rulers, professionals, politicians, teachers, stu- dents, church leaders and all that.
So, when MOSOP is involved, all Ogoni is already involved. What we did was to hold meetings with every chapter of MOSOP which has all these people in over 200 Ogoni villages and we discussed the problem and took the suggestions up to the executive committee and finally at the Central Committee and the operation of an Ogoni Development Authority was accepted as the pathway to resolve all issues.
So' the idea is now a people-driven initiative and at that level, it can be said that everybody is involved. We have gone further to brief the government about our proposal and let's hope to see that we can achieve good progress in the interest of all parties and for our country.
The Ogoni clean-up has generated a lot of controversies, in terms of the delivery and execution by HYPREP. How would you assess the exercise in terms of what is on ground vis a vis the expectation of the people?
The so-called Ogoni cleanup is a huge mess. One thing we can say about that programme is that monies were always released during the period preceding general elections. When it comes to what is actually on ground, we are very disappointed. Let me highlight some few grey areas about the cleanup exercise. First, people's lives have been severely altered by the pollution, their livelihood sources have been destroyed by the pollution.
We expected a remediation programme, as they call it, to address the issue of compensation for these losses but unfortunately, it has not. The other issue is the credibility of the UNEP report itself. The report has been based on samples collected from about 60 polluted sites in Ogoni. In 2022, HYPREP admitted that the UNEP report did not capture over 150 other polluted sites in Ogoni. It means that the report downplayed the level of damage Shell did to Ogoni, deliberately protected Shell by analysing samples from less than 30 percent of polluted sites in Ogoni. That raises a huge credibility issue for the cleanup exercise.
The other issue is the implementation itself. The UNEP report was clear about emergencies which included the water crises and health impacts amongst others. It also noted the need to set up foundation structures for the exercise including the center of excellence which is essentially a training facility and the Integrated Soil Management Center which should provide laboratory and technical support for the exercise. All of these are simply absent at the moment. So how are they conducting the exercise?
We raised all these issues about the foundation but they ignored and awarded contracts to companies that were mostly not qualified to undertake the cleanup programme. Recently, there have been cases of oil spills in Ogoniland, especially in the Eleme axis. In some of the spills, farmlands have been devastated and farmers have been counting their losses.
Also, fishermen have been rendered jobless. What do you think is responsible for the latest sIt is irresponsibility backed by weak laws which do not punish severely for environmental pollution. The government needs to make strong laws to hold oil companies accountable for environmental pollution and enforce very strict penalties and monetary costs. That is one way to force the companies to take system integrity seriously.
How would you assess the economic impact of the oil spillage in terms of the losses incurred by affected individuals and the communities?
The impact is huge. Painfully, the people are only left to grapple with the consequences of natural resource extraction while the government shares the revenue. That impact has been devastating with millions of people sent to early graves, many suffer from terminal and very strange diseases and you do not see the impact of the resources on the people.
In some cases, like in Ogoni, you will not see basic infrastructure like good schools, electricity, water, roads, healthcare facilities and all that. The only thing you see and know is pollution. That is unfortunate and we need to take deliberate steps to address it.
Of late, you have been talking about the Ogoni Development Authority (ODA) as a tool in the economic transformation of Ogoni. For a person that has not been following you on this issue, how do you envision ODA as a development tool in Ogoniland?
The ODA is an idea. The central thing is the desire to have dedicated resources committed to Ogoni development and address the issues of joblessness, infrastructure, security and all that. But the beauty of the ODA is that it is a people-based initiative and offers a good opportunity to address these issues we have had in Ogoni for decades. We are committed to the ODA and hope it will be our path to a new Ogoni.
What are the hurdles that might impact against this vision and how are you gearing up to combat any of it?
I do not see any hurdles. It only requires the government to test it and see if we cannot follow through. Like I said, it is a people- based initiative and when the people are out to do a thing, a good thing like the ODA, there can be no hurdles especially when they win the support of government. So, the government has a choice here and I think this opportunity offered by the ODA proposal is a good one.
MOSOP has a grassroots reach and a deep network of members across the world. There are also eminent persons and women who are active members of MOSOP. What has been their response as regards ODA?
The ODA is an initiative approved by the Central Committee of MOSOP. That simply means that it is acceptable to all members of MOSOP in every village and all over the world. We have gotten commendations from across the world over the ODA initia- tive and that has been very encouraging. In fact, engagements by Ogoni across the world have put forward the ODA as an acceptable way to go.
You have had a dramatic reign as MOSOP president. What do you want to be remembered for when your tenure ends?
We are all in this together and I think we should all continue to work for the good of society. If we achieve it, it is in our best interest. I will wish we remain strong together and change our lives and secure the future of Ogoni for the best.