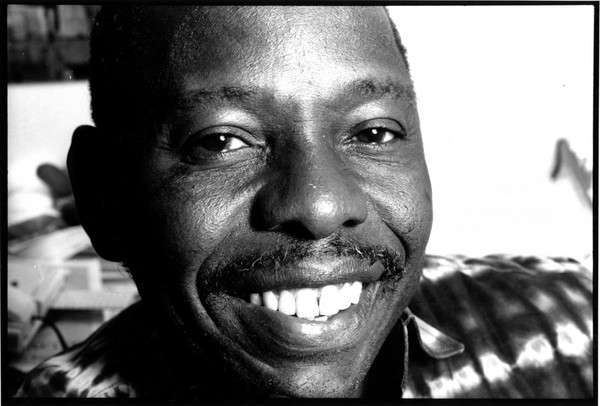 The Movement for the Survival of the Ogoni People (MOSOP) has re-echoed its call on the Nigerian Government to revisit the issue of wrongful execution of 9 Ogoni civil rights activists and leaders by the government of General Sani Abacha on November 10, 1995.
Speaking in Gokana on Tuesday (October 31, 2023) during a congress of MOSOP in Bera, Gokana kingdom of Ogoni, the president of MOSOP, Fegalo Nsuke said a review of the death sentences and executions was necessary to clear the names of the innocent men who were wrongfully executed.
He further said it will bring some consolation and relief to the Ogoni people who still suffer very deep pain as a result of the killings. And very importantly, it will help the Ogoni people overcome the sad impression they have held of the government as an oppressor that is still being manipulated by Shell against the people.
Nsuke further said that clearing Saro-Wiwa's name along with the 8 others was also necessary to build goodwill for the government and facilitate a recovery from the economic downturn which came with the military repression of the 1990s.
He also urged every member of MOSOP never to abandon Saro-Wiwa and some 4,000 others who lost their lives as a result of the Shell-backed military regressions.
"Demanding that the names of all those who were killed in the Ogoni struggles for a good life should be cleared is fundamental and we should never abandon these people" Nsuke told the congress.
"This issue is also an obligation for every member of MOSOP because Ken himself, after his conviction, made the request for us to ensure we clear his name," Nsuke said yesterday.
He further said that following MOSOP"s recent reconciliatory moves, it was important to address the issues of the executions noting that the Ogoni people may really be unable to celebrate any breakthroughs if the issue of Saro-Wiwa's innocence is not addressed.
"While we have agreed to move forward, for some of us, we are unable to forget Saro-Wiwa's wish and request that we should clear his name. For people like us, a celebration will still be far away until this very issue is laid to rest, no matter how much success and development strides we achieve" Nsuke said.
He urged the Ogoni people, especially the youths to remain calm even though they are provoked, warning that there are people amongst the Ogonis who wish to see our desire for development fail and we must strongly guard against that.
"We have suffered enough and Ogoni cannot remain the way it is", he concluded.