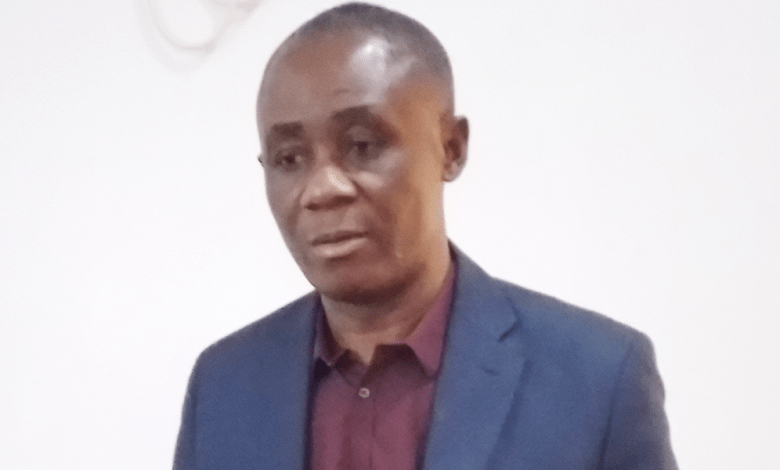 … as another massive spill hit K-Dere in Ogoni
The Movement for the Survival of the Ogoni People, MOSOP, has called for very strict penalties on oil companies whose facilities pollute the environment. MOSOP says stricter penalties would help deter oil companies, especially the Shell Petroleum Development Company of Nigeria Limited, SPDC, who have been responsible for very devastating oil spills in the Ogoni area.
President of MOSOP, Fegalo Nsuke, gave the charge during a visit to the site of last Thursday oil spills from the pipelines of the Shell Petroleum Development Company of Nigeria Limited, SPDC, in K-Dere community of Gokana local government area of Rivers State.
While reiterating his earlier condemnation of Shell as an irresponsible company, the MOSOP leader regretted that the spill had not been put out by Shell 5 days after it occurred and the community is being constantly destroyed day and night.
Nsuke who strongly condemned the monumental spills said the Nigerian laws were tolerant of irresponsible oil operators like Shell and have failed to discourage oil companies from such environmental damage by not punishing heavily for oil spill crimes.
He called for a review of the Petroleum Industry Act to deter oil companies from reckless pollution of the environment, noting that there was need to impose heavy penalties in fines and compensation that are payable to those who suffer losses. He further called for a more detailed regulatory framework on the clean up of all polluted areas.
He further noted that for as long as the consequences of environmental pollution remain light and don't have strong impacts on companies' balance sheets, oil companies are unlikely to take the issue of pipeline integrity and environmental protection more seriously.
Recall that on Thursday, October 19, 2023, a major oil spill occurred from the pipelines of Shell in K-Dere in Ogoni causing heavy damages to farmlands and water sources.
The spill which polluted the community last Thursday is one of many oil spills which has devastated the K-Dere community and the entire Ogoni lands in the past 65 years.
Environmental pollution in Ogoni has sparked a major conflict with Shell forcing the company to exit the lands in 1993. However the company still has pipelines transporting crude oil to an export terminal in nearby Bonny Island.