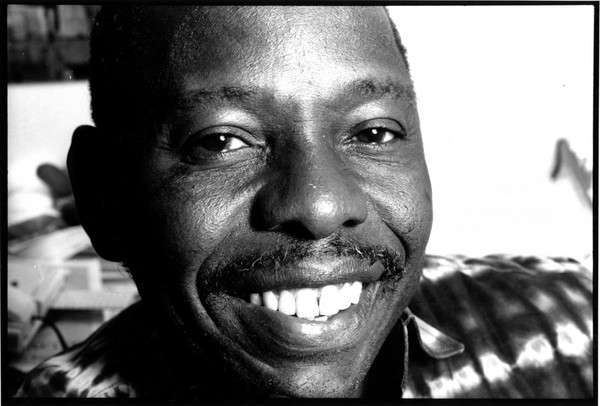 A former aide to late Ken Saro-Wiwa and president of the National Union of Ogoni Students (NUOS, USA), Comrade Freddie ldamkue, has called on President Bola Tinubu to review the trial of the Ogoni Nine and exonerate them from the "trumped-up charges."
He lamented the incessant killings of Ogoni people in Port Harcourt, insisting that the governor of Rivers State, Sir Siminalayi Fubara, in collaboration with the Inspector-General of Police, Mr. Olukayode Egbetokun, should bring the killers of Dr. Barine Lenee (indigene of Buan) and Mr. Barry Ogbom (Bane) to justice.
Addressing journalists in Phoenix, Arizona, USA, on Thursday, the activist said reports made available to him indicate that about 75 percent of inmates at the facilities of the Nigeria Correctional Service in Port Harcourt are of Ogoni origin, lacking as low as N5,000 fines to pay, because the government and lOCs have abysmally impoverished the people.
"Why is it that 28 years after the execution of Ogoni Nine, Ogoni people are still suffering", he queried.
Idamkue expressed dismay at the political crisis in Rivers State, adding that the rate of killings in the state is beyond 'father and son' affairs as it corrupts the psyche of people about political leadership and governance.
The activist called on the Federal Government to also review the implementation of all constituency projects that had been budgeted and approved for legislators in Rivers State, so as to prosecute and obtain refund from failed contractors and concerned politicians.
He charged the masses of Ogoni to rise and hold their elected representatives at federal, state and local levels accountable for failure to deliver the dividends of democracy and improve the living conditions of the people, despite the huge amount of money spent.
Comrade ldamkue also expressed worries over the deplorable conditions of infrastructure in Ogoniland and urged Gov. Fubara to upgrade the immortalisation of Ogoni legend by converting Ken Saro-Wiwa Polytechnic Bori to a full-fledged university.